Requirements
PHP Version 5.3 or greater
MySQL 5 or greater
Installation
Download HeroLogin (hlogin.zip) from CodeCanyon
In your WordPress Admin area, navigate to Plugins >> Add New >> Upload Plugin
Browse to the zip file that you have just downloaded from CodeCanyon and follow the prompts to upload HeroLogin
Click on the activate link to activate HeroLogin Premium
Choose or Modify a Theme
When you browse to the HeroLogin plugin in your admin, you will notice that HeroLogin ships with five basic themes. You can use one of these themes and freely modify them, or you can create your own theme by clicking on the Addbutton and naming your theme. You can also choose to duplicate one of the basic themes if you don't want to make any modifications directly to a provided theme by clicking on the duplication button of the theme you want to copy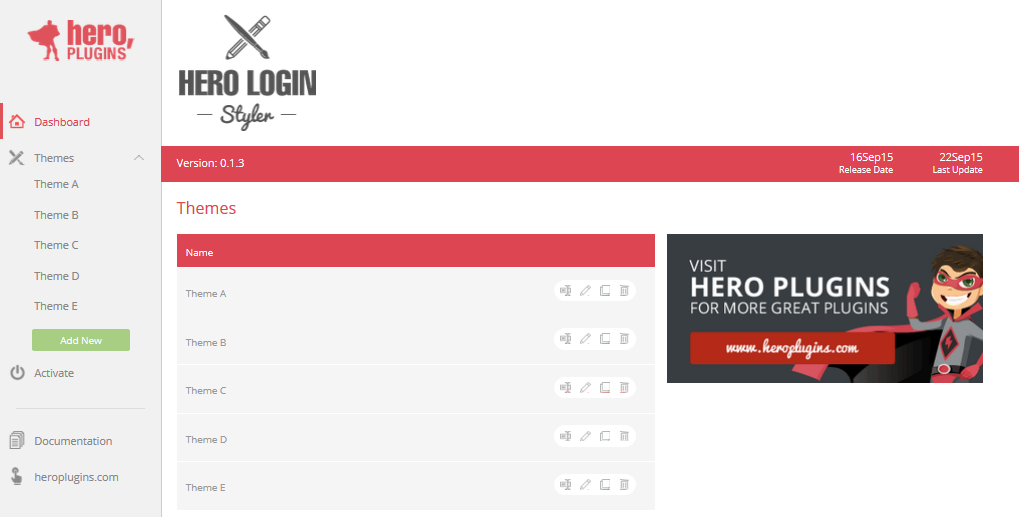 When you select the theme you want to modify, you will be taken to the Background settings – this, like all the other settings tabs, contains a preview. Whenever you make a change to the theme, an Update Preview button will appear in the lower left-hand corner of the preview window, which you can click on to see the effect of your changes.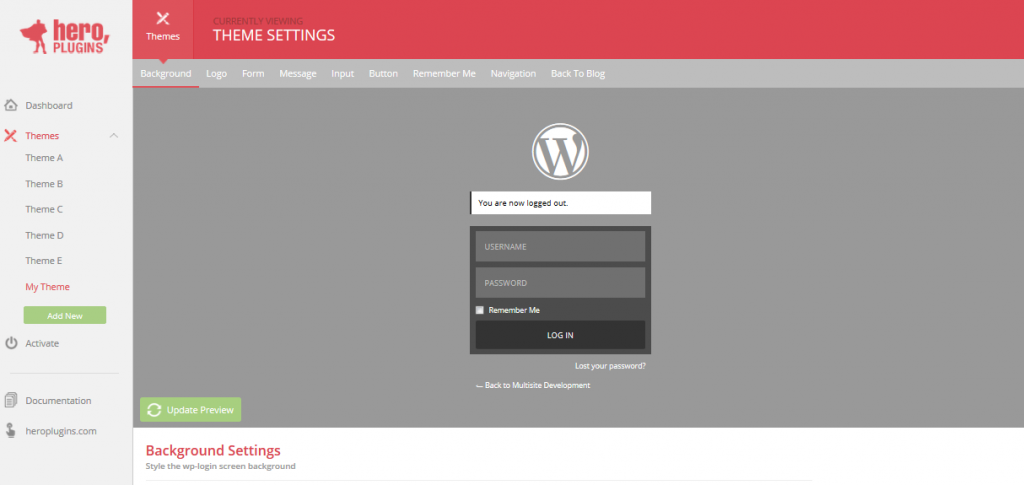 Each of the elements of your Login Screen has been allocated its own settings tab which will allow you to freely modify the elements individually.
Activate Your New Login Screen
When you have completed your theme, click on the Activation button in the plugin navigation sidebar, and you will be taken to the Activation screen where you will be able to select a theme for your blog. Once you have selected your theme, click on the Save button (top-right).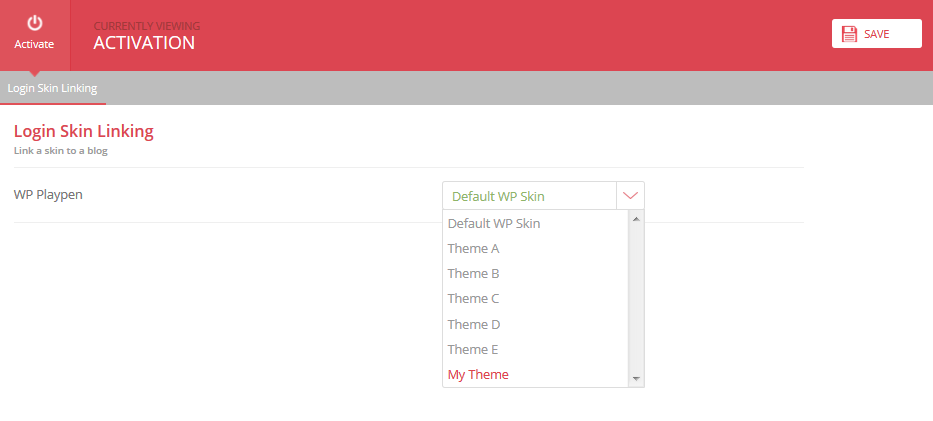 You will now be able to log out and take a look at your shiny new login screen.